We are the sole and exclusive representative of FastRotator in Poland.
FastRotator is an innovative machine that assists the welding construction. Through a revolutionary process this equipment is characterized by its simplicity and process efficiency.
It allows a smooth pieces movement rotation, quicker and controlled, reducing the use of over­ head cranes only for operations of easy loading and unloading.
40% productivity increase
Functionality & flexibility
Autonomous work cells
Innovative geometry
Easy (un)loading
Work security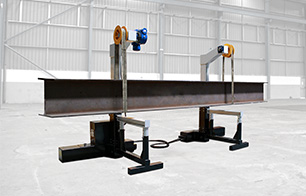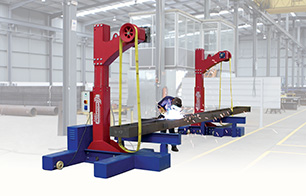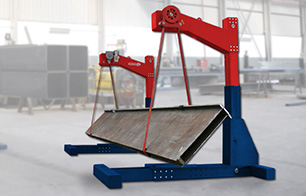 The equipment can be manufactured according to the weight and the size of the pieces you need to turn. In a proven form you get a 40% increase of productivity on fitting and welding processes.
With an accessible design, in just a few seconds, FastRotator allows the welder to turn easily and securely the pieces, adjusting the working height into an ergonomic position. Easy in its conception, enables a drastic reduction of overhead cranes use, assuring the independence and autonomy of workplaces.
With this one unique tool you have quality guarantee. It offers a reliable process with the minimum space necessary and a significant time reduction on turning operations.
More information can be found on the manufacturer's website: www.fastrotator.com