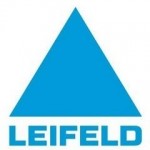 GP Industry Support in 2012 signed an agency agreement with the Leifeld Metal Spinning AG company to represent it on an exclusive basis on the Polish Market.
Leifeld Metal Spinning
Leifeld Metal Spinning is world leader in the development and manufacturing of machine tools for chipless metal forming. For more than a century, the heritage brand 'Leifeld' stands for quality and innovation made in Germany. Almost 6,000 machines produced and installed world-wide are proof for our employees' passion and commitment, working on quality, performance, and user friendliness of Leifeld machines.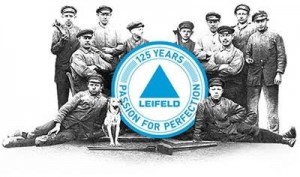 Technologies
Leifeld is worldwide leading manufacturer in spinning and flow-forming technology and has done pioneer work in both fields. Both, high professional competence and innovative technical solutions guarantee optimum results and solutions ready for serial production. On the following pages you will receive further information about the technologies of our innovative production processes.
Industries
Leifeld technologies offer a wide range of application possibilities. (Click the link to the left for further information)
As we are innovative leader we are always looking for new applications. Get in contact with us for your project.
The new AFPM machine concept has unbeatable advantages for producing cylindrical, conical or even stepped tubes and poles due to high flexibility, low investment and tooling costs, as well as drastic weight saving potentials.
Leifeld has produced, sold, and implemented more than 100 necking-in machines. It shows Leifeld's innovative competence and product quality. Get further information about our world champion.
Flow forming at its best: near-net-shape, flexible, and cost-efficient. The resource-saving material input plays a decisive role in future-safe light-weight technologies of complex drive components.
The KSA series convinces with high precision manufacturing of demanding safety equipment like seal ring slots in break pistons or clutch housings.
The PFC machines master profiling processes like splitting, folding, and rolling. Profiling respectively radial forming represents a cost-effective alternative for the production of pulleys. Pulleys machined from castings, or from solid, are relatively costly in terms of both, manufacturing time and material.
Are you looking for a competitve alternative to conventional methods, like draw- or redraw-processes? Leifeld has continually developed and perfected spinning technology. The innovative concepts of the SC series speak for themselves.
Ideal for manufacture of rotationally symmetric precision hollows. The cylindrical flow forming allows great potential for weight optimization, reduction of production steps, and control of wall thicknesses.
Lightweight construction is relevant especially in automotive industries. This problem is solved by resource-saving wheel flow-forming technology. The WSC series offers excellent product quality, resulting in light and at the same time stabile wheels.
More information can be found on the manufacturer's website: leifeldms.com